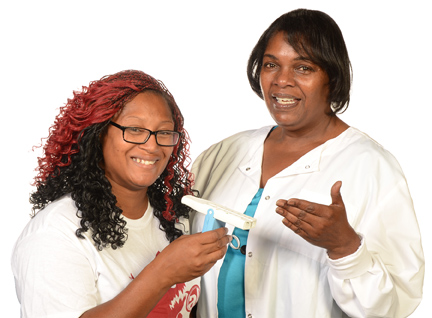 Asthma Management Services are available to both children and adults. The in-home program, provided by an experienced registered nurse, can be scheduled and tailored to the client and caregiver's individual needs.
This program includes:
In-home asthma education
Tools to help manage asthma
Hands-on demonstration of medical devices
Proper technique of inhaler use
Personalized Asthma Action Plan
Referrals to programs offered by social networks to help eliminate healthcare barriers
Asthma programs are designed to help clients understand and manage asthma by providing individualized care services and effective management tools.
Other asthma services include:
Health Fairs
Asthma Education group classes
For more information or to schedule an appointment, contact the Asthma Coordinator at (614) 437-1526.